Whatever your handwriting goals, whether you wish to write faster, slower or more comfortably; whether you need greater legibility or want it to be more stylish, my tuition provides tried and tested guidance that is guaranteed to bring about results.
Available sessions:
Do get in touch to discuss how I can help you achieve your handwriting aims.
"Learning a new style of handwriting doesn't just require time and patience, it also requires brilliant teaching, excellent learning materials and a great deal of kindness and support. I found all of these things, and more, in Cherrell. I am so happy with my new handwriting." Lottie, Cheltenham
My handwriting is unrecognisable from when we began and the progress made is what was hoped for. Doing the lessons with Cherrell over Zoom was very easy and meant that the lessons could easily be fitted around a busy schedule." Alex, Financial Director, London
"Over the course of a few months Cherrell helped me develop my handwriting beyond mere legibility (which was the first challenge) to a style that is both elegant and my own. Her expertise, encouragement and warmth were instrumental in helping me learn." Sandi , Senior Administrator, London

Before and After Examples
1:1 Complete course - Handwriting Repair & Restyle
1:1 tailor made handwriting course via Zoom or in person
 6 ½  hours total tuition time 
The course is planned around your specific writing goals which we discuss together in the initial session.
Involves plenty of demos, tips and suggestions with useful handouts at every stage. 
The course includes the best pen choice for you and establishing good writing posture. Lowercase and capital letters are covered.
My unique practice strategies are guaranteed to aid steady progress and bring about permanent changes, whatever your aims.
Undertaken at a pace to suit your circumstances. No need to stick to the same day or time for each session.
To enquire about 1:1 repair and restyle your handwriting sessions please
contact me
.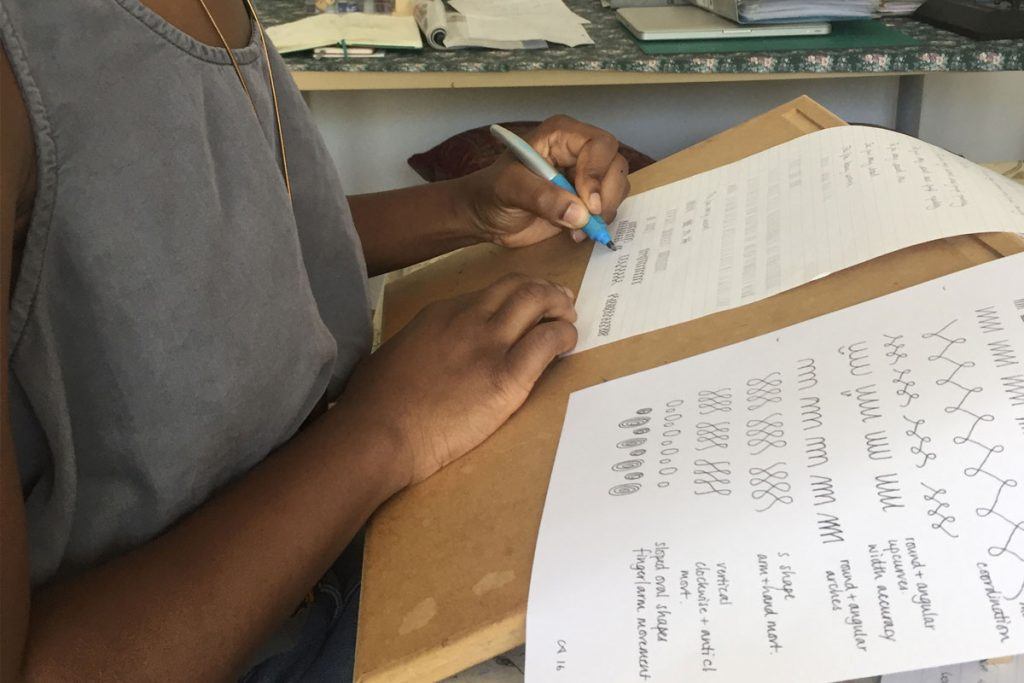 1:1 Intensive - Handwriting Improvement
 A stand alone 1:1 "intensive" via Zoom or in person
2 ½ hours total input taken over one or two sessions.
Designed those who would like practical guidance on how to change their writing
Feedback on current writing is given and there is a focus on the improvement of one or two key areas
Learn simple practice methods and strategies
Flexibility to undertake further sessions at a discounted rate if required.
To enquire about 1:1 Intensive sessions please
contact me
.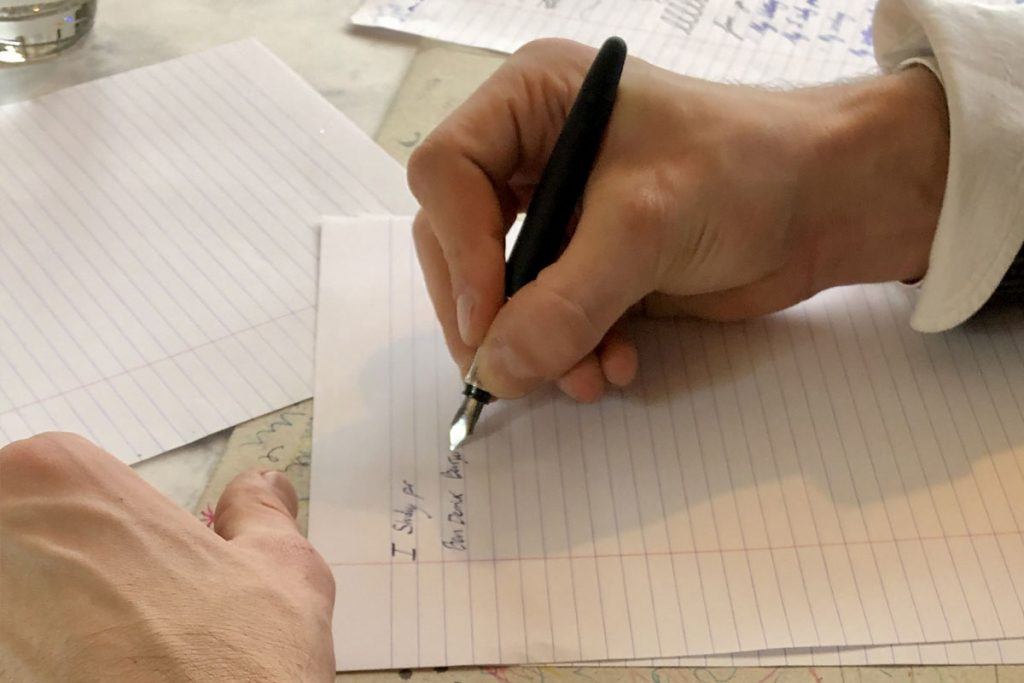 GROUP - Love your Handwriting
6 session introductory course to start the process of change and bring about  writing confidence
Friendly environment and gently paced sessions 
Small groups ensure each participant has plenty of 1:1 guidance whilst enjoying support of other participants.
Topics such as pens, posture, letter joins, scale and writing speed are included but there is time to focus on individual goals too. 
Learn valuable practice strategies 
Opportunity to undertake refresher lessons at a discounted rate if required.
To enquire about Love your Handwriting sessions please
contact me
.
Group Weekend Course. Italic Handwriting.
West Dean College