As a novice primary school teacher many years ago, I was asked to take on the role of handwriting teacher for the whole school. And so my love of hand lettering began!
My neat handwriting also led to requests for formal handwritten keepsakes. I took up formal calligraphy classes to learn how to do it "properly". I was completely hooked and embarked on a second degree in calligraphy.
After graduating I became a freelancer, working for major national clients in retail and industry. Over time, I was elected a Fellow of The Society of Scribes and Illuminators, The Calligraphy and Lettering Arts Society and Full Member of Letter Exchange.
I taught in adult education and took on the role of a calligraphy degree course tutor, based at Kensington Palace. I facilitated varied lettering themed events in museums and galleries and I enjoyed many years running workshops and demonstrations for The British Library. My interest in handwriting continued, tutoring both children and adults individually and in group sessions in schools and colleges.
In 2012 I became calligrapher in residence at V&A museum. One of my etchings, inspired by my time there, is held in their collection. I regularly exhibit my work and it is in private collections around the world.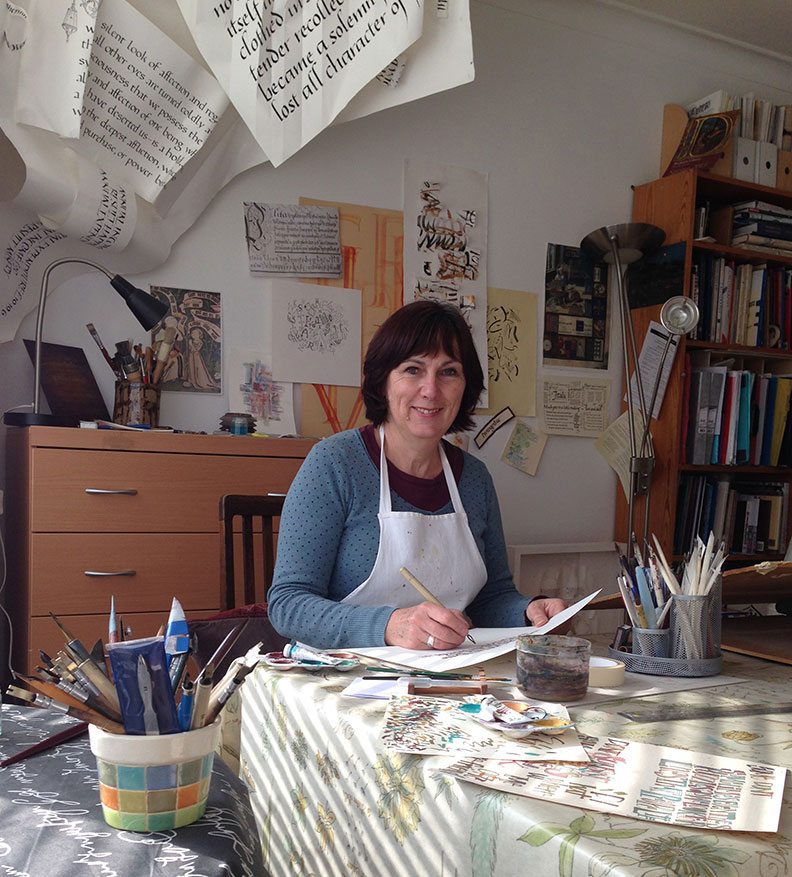 Events & Exhibitions 2021
Simon Lewty and The Nereids
My etched piece "Galatea"was designed especially for this touring exhibition organised by The Lettering Arts Trust. Contact info@letteringartstrust.org.uk for details of latest venues.
On A Knife Edge 9th July-7th November
UK Nature in Peril
"Ode to a Skylark" is my contribution to this visual call to action, highlighting the impending loss of UK's fragile wildlife and habitats.